Welcome dear monument enthusiasts,
nature lovers, and wedding parties!
Achtung! Von Freitag dem 26.05.2023 bis Sonntag dem 28.05.2023 ist das Schloss Mespelbrunn nur über Heimbuchenthal zu erreichen. Die Fahrbahndecke unserer Hauptstraße wird erneuert.
Im vergangenen Winter wurde das Dach des Ostflügels neu gedeckt – in altdeutscher Deckung erwartet Sie nun ein wunderschönes, kostbares neues Schieferdach. Im Museum sind noch Bodenbretter ausgetauscht worden und ein großes Julius Echter Portrait pünktlich zur Saisoneröffnung vom Restaurator aus Würzburg zurück.
Your visit helps us to finance these and other works for the preservation of the castle, and at the same time, we would like to express our gratitude to the Unterfränkische Kulturstiftung, Deutsche Stiftung Denkmalschutz, Bayerisches Landesamt für Denkmalschutz, Bayerische Landesstiftung, Landkreis Aschaffenburg, Raiffeisenbank and of course our supporting association for their support.
Wir freuen uns, den Betrieb ohne Einschränkungen im Museum durchführen zu können und begrüßen nun fröhliche, unmaskierte Besucher!
An alle Wanderer und Radler: Verlassen Sie nicht die Wege, respektieren Sie die Natur und legen Sie bitte die berüchtigten kleinen Beutel mit den Hinterlassenschaften Ihrer Vierbeiner nicht am Wegesrand ab. Unser Wald soll plastikfrei bleiben! Das gilt natürlich auch für Zigaretten, Glas und anderen Müll.
One more call to action regarding climate protection: The Spessart region is actively working on the climate forest of the future. Anyone who wants to participate in reforestation is welcome to contact us.
Your count family and all castle guides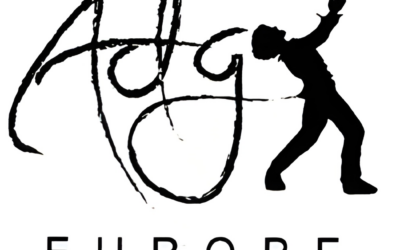 The American Drama Group Europe presents Castle Tour 2023 – Romeo and Juliet by William Shakespeare Am 19. Juli um 19 Uhr begrüßen wir am Schloss wieder herzlich die American Drama Group Europe – diesmal mit Shakespeares Romeo and Juliet. Die Aufführungen der American...
read more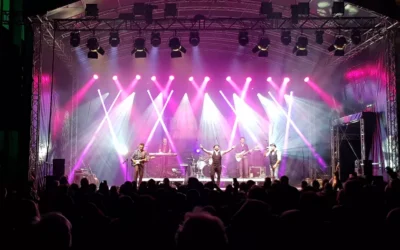 I Dolci Signori präsentiert live: Die große Nacht der italienischen Welthits Am 12. August haben Sie erstmals die Gelegenheit italienische Hits in Mespelbrunn zu genießen. Beginn 20:30 Uhr (Einlass 19:00 Uhr) Ende 22:30 Uhr Genre: Open-Air-Event Ort: Großer Parkplatz...
read more
When on May 1, 1412 Archbishop Johann von Mainz gave the knight Hamann Echter the "Platz zum Espelborn" for his faithful services as electoral forester, the Spessart was a wild and undeveloped forest. Hussites used it as a stopover for their plundering expeditions and put travelers and inhabitants in fear. Therefore, around 1427, knight Hamann Echter's son of the same name preferred to build a "solid house" with walled towers out of his father's unfortified pond house. The following generations finally took the more peaceful times as an opportunity to transform the forbidding walls of a moated castle into a dreamy Renaissance palace.
Peter Echter von Mespelbrunn
The castle owes its current appearance largely to Peter Echter von Mespelbrunn and his wife Gertraud von Adelsheim, who carried out the reconstruction for 18 years until 1569. The confession of the two can be read above a side portal:
Marital love in God and faith so true,
Brings happiness and blessings anew.
We trusted in God with diligence and might,
To build this house for our own delight.
Over time, the family produced significant offspring. The most well-known was Julius Echter, who, as Prince-Bishop in Würzburg and Duke in Franconia, founded the Juliusspital and the University of Würzburg in 1576 and 1583, respectively. He also built the mighty fortress of Marienberg and shaped the church architecture of Franconia with pointed towers and gabled Renaissance buildings.
Despite Peter Echter's abundance of children, the male line of the Echters became extinct less than a hundred years after his death, since the 30 Years' War, as with so many families, had also claimed its victims here. Maria Ottilia, the last of the Echters, married Philipp Ludwig von Ingelheim from the Rheingau in 1648. Her husband came from a baronial family that was later elevated to the rank of count. The two were allowed to combine name and coat of arms with imperial permission. Even today, the name of the family is "Counts of Ingelheim called Echter von und zu Mespelbrunn". They occupy the south wing of the house, while the north wing was partially opened to the public shortly after the end of the Second World War.